Nessie Services recently refurbished a Beer Keg Filler
for more efficiency and reliability.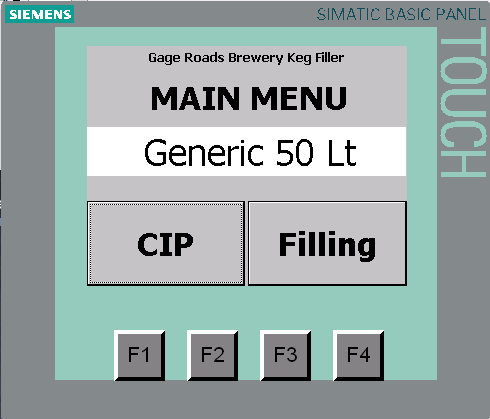 Upgrading means:
minimising wastage,
accurate cleaning and filling process.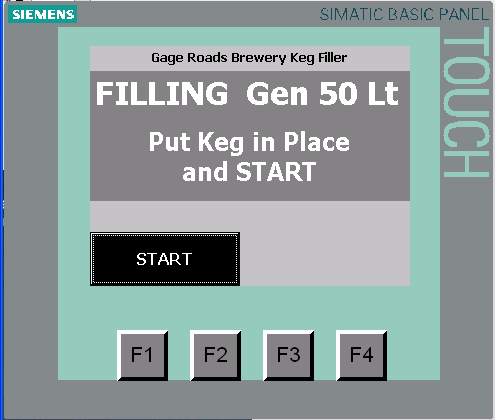 Nessie Services provided:
electrical diagram,
functional description and
additional operator friendly PLC / HMI development.
The last upgrading step for the Keg Filling Machine: ECO Kegs.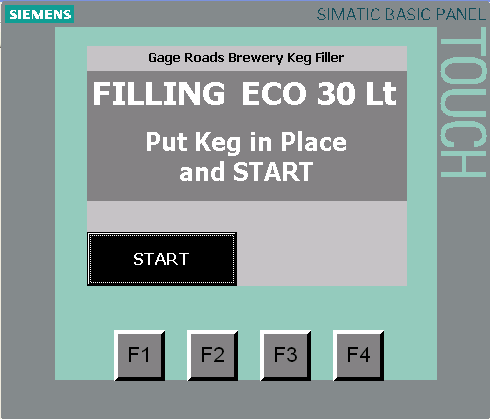 Eco Kegs are delivered cleaned, sterilised and CO2 pressurised.
PLC logic was altered to skip cleaning and sterilising steps for faster filling cycle
(up to 6 times faster)
Additional selection for Eco Kegs or ordinary Kegs was added.
Components:
Siemens Simatic S7 1212C PLC
Siemens Simatic HMI KTP400 Basic Panel, Key and Touch Panel
Siemens Simatic Digital SM 1222, Output 16 DO, 24V DC
Siemens Simatic S7-1200, Analog Output SB 1232, 1 AO, +/- 10VDC
(12 BIT RES.) or 0 -20 MA,
Nessie Services, your partner for quality, reliability and efficiency!