Nessie Services was asked to upgrade the Ammonia Screw Compressor
Electrical Diagram for control, PLC and HMI logic development was the job for this upgrade.
Because everything can be controlled by the HMI, all external buttons and indicators have been removed
The -Main- screen contains bar graphs for all relevant pressures and temperatures.
Setpoint adjustments can be reached easiely from the Main screen by pushing the bar graph: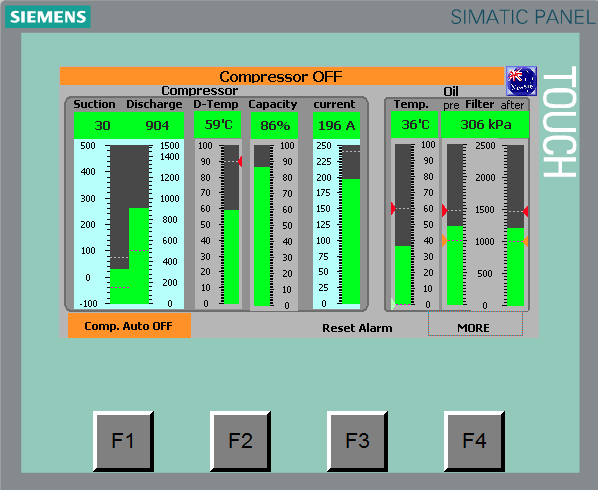 The load can be adjusted from the main screen as well and can be stopped or manually adjusted.
Load Control: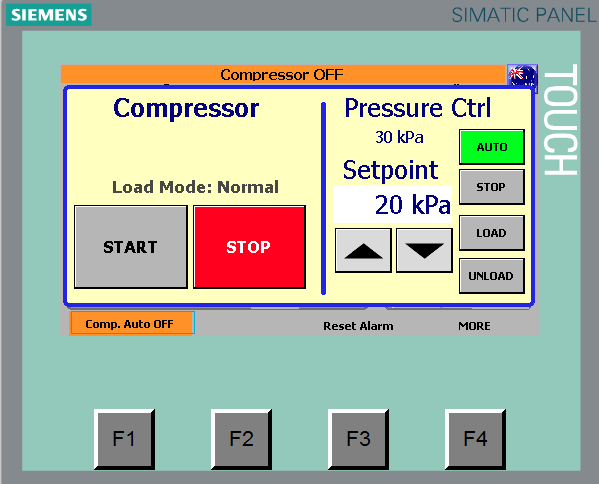 Oil Temperature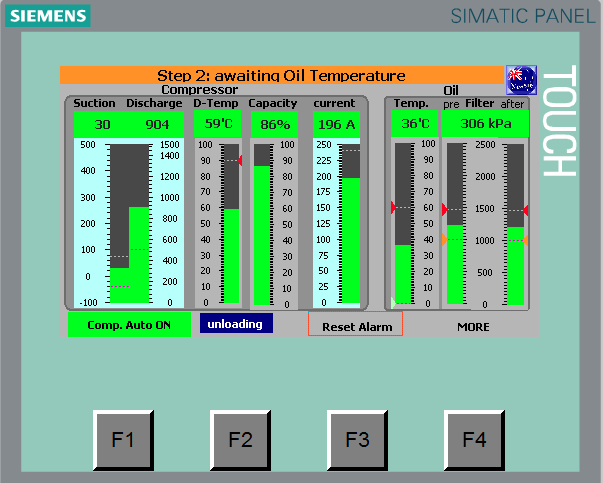 Settings Oerview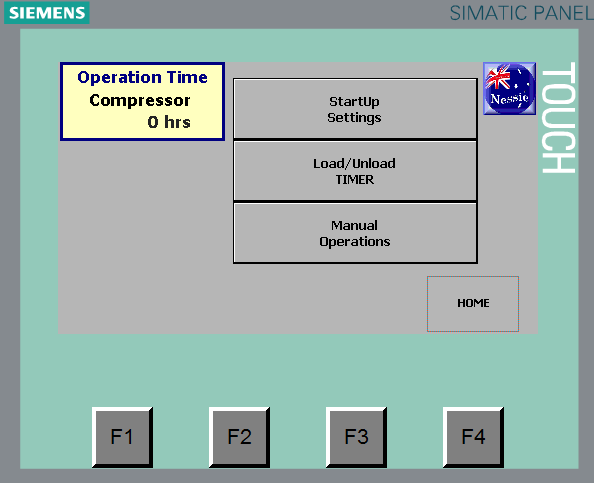 Startup Settings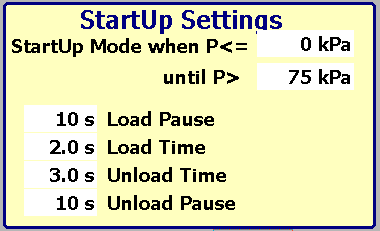 Timer Settings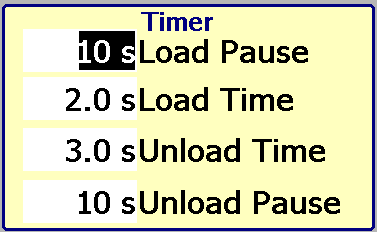 Oil pump Compressor Settings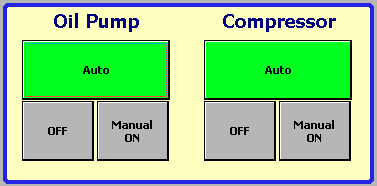 Suction Pressure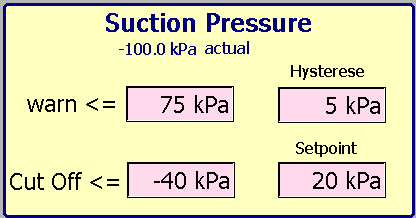 Discharge Pressure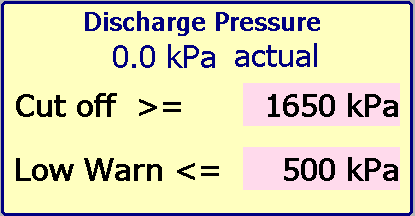 Discharge Temperature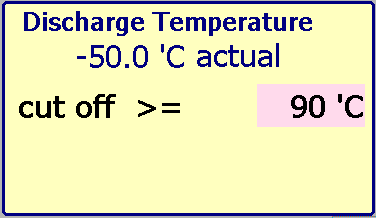 Motor Load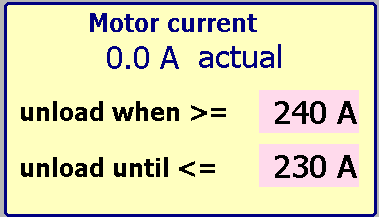 Oil Temperature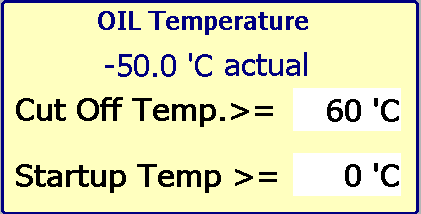 Oil Pressure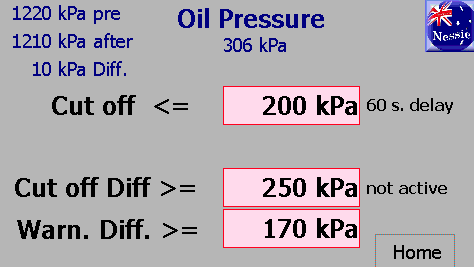 Actual Settings Overview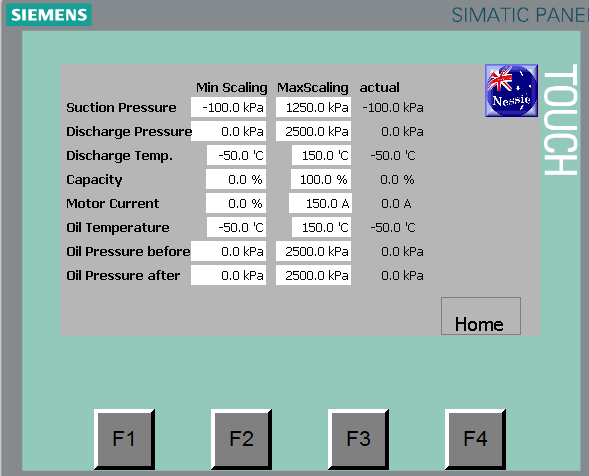 Original Components:
Sprecher & Schuh Sestep 328
New Components:
Siemens CPU 1214-C with additional Analog Input Module
HMI:
SIMATIC HMI KTP400, BASIC COLOR PN
Nessie Services, your partner for quality, reliability and efficiency!