Nessie Services has developed the logic for the Liquid Sugar Handling System for the Beverage Industry according to customer needs.
Nessie Services developed, delivered, designed and commissioned the PLC and HMI Hardware, the control panel and electrical diagram and operator manual.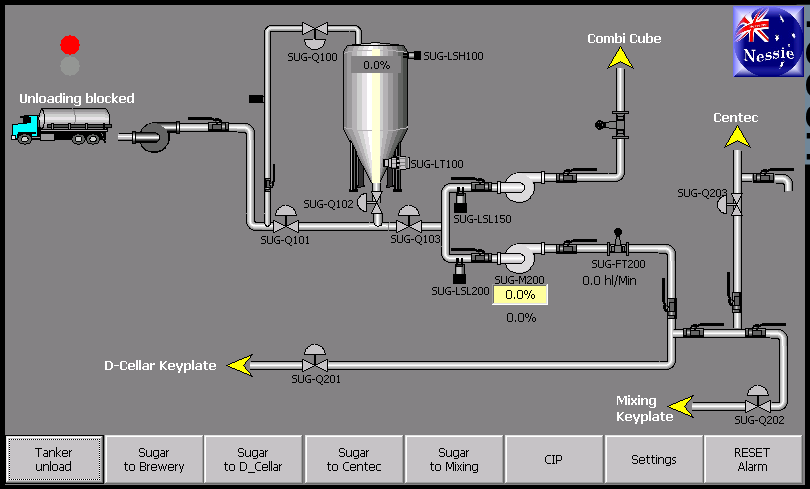 All operations can be carried out just from 1 screen.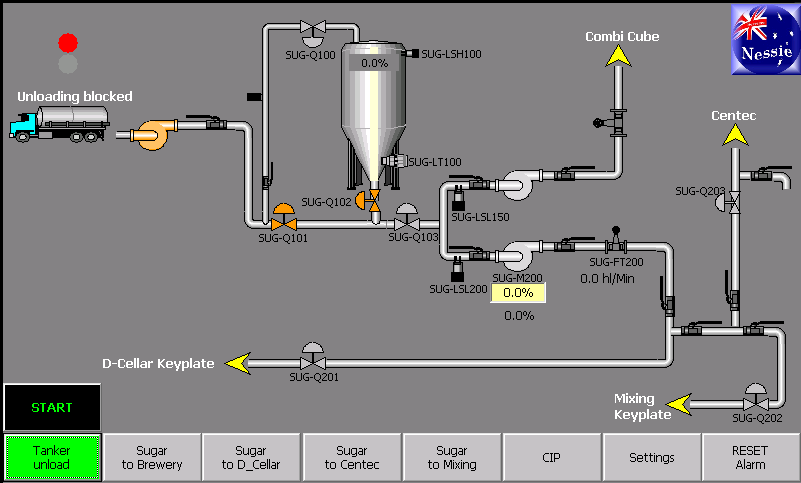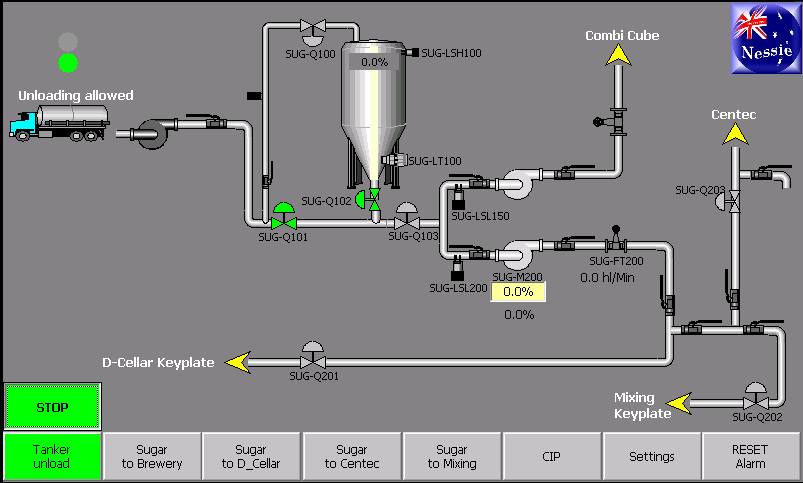 After pushing the start-button the actuator colors will change to -green- unless there is no fault.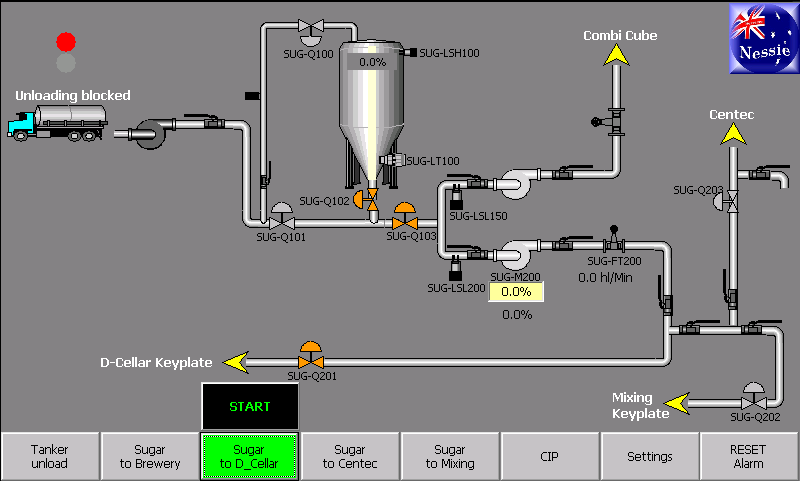 Manual functions can be operated by selecting the icons. A PopUp will appear for the control.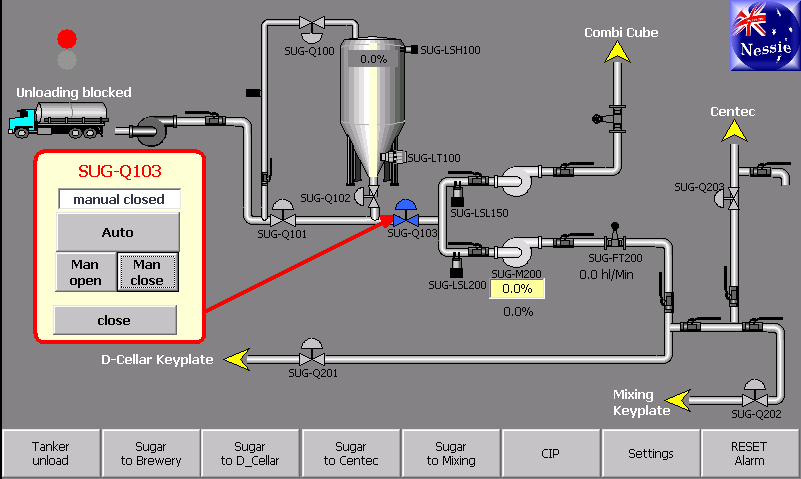 Components:
PLC:
Siemens Simatic S7 CPU317-2PN/DP with Remote IO-System S7-200S via Profibus
HMI:
Siemens Simatic Comfort Panel TP900
Software:
Simatic TIA Portal
Nessie Services, your partner for quality, reliability and efficiency!