Traffic Control through restricted Area
The target for this Allen Bradley project was to control traffic
on a mine site in Boddington through a restricted (narrow) area
in one direction at the time.
The restricted zone is controlled by a boom gate on each end
(each with it's own PLC).
If the vehicle detector (one at each boom gate) indicates vehicle presence
(request to enter), the PLC communicates with the 2nd PLC
to check if already a vehicle is within the zone and
opens the gate (if zone is clear) and turns the traffic light to green.
Now the other gate keeps closed until the vehicle left the zone.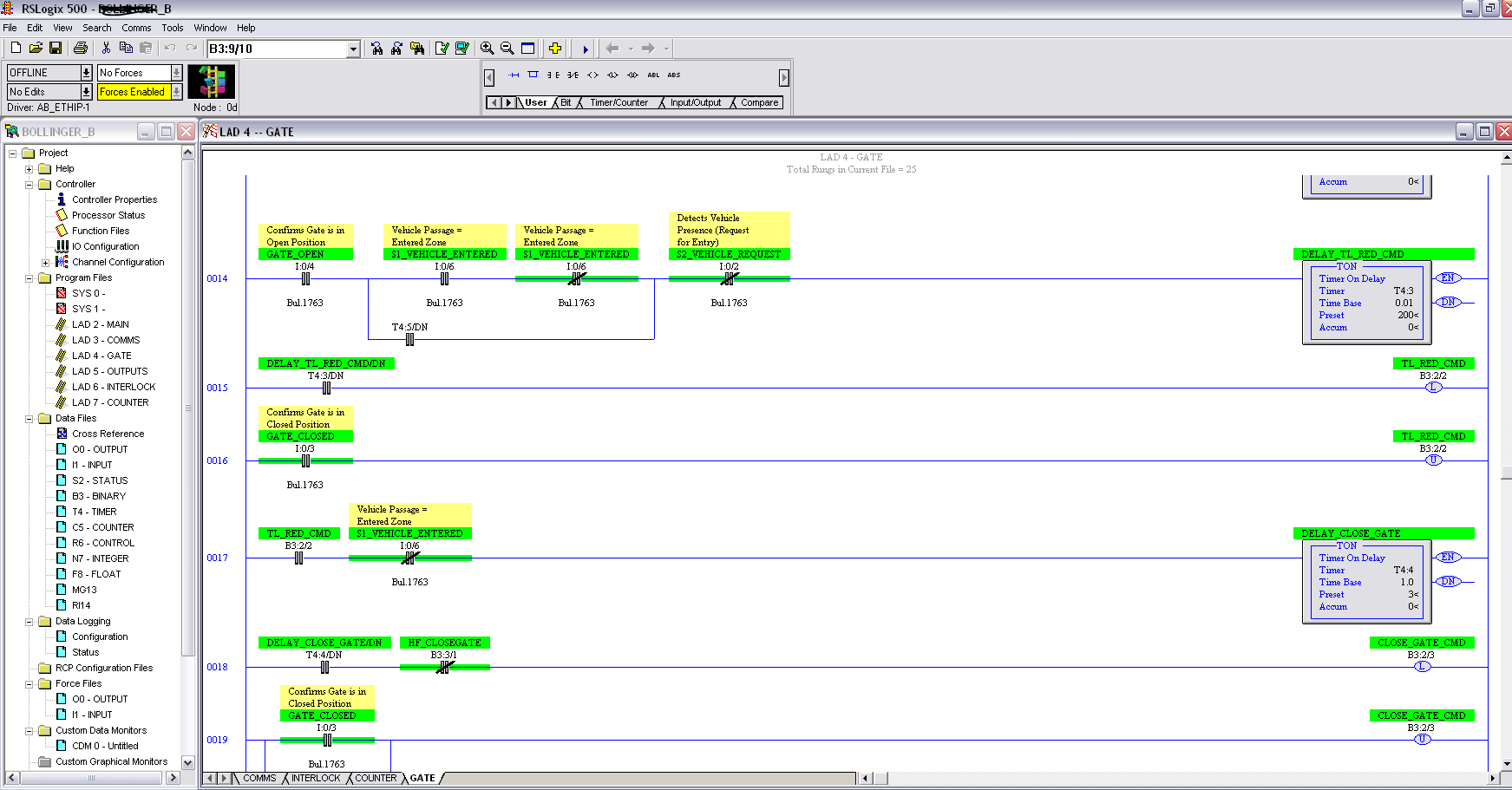 Components:
2 PLC Allen Bradley Micrologix 1100 connected via Ethernet / Fibre Optic
2 Vehicle Detectors
2 Traffic Lights
Nessie Services, your partner for quality, reliability and efficiency!